Average Cost For A Family Portrait
The average cost for a family portrait is about $200 an hour. The cost of a photographer varies depending on the city you live in.
When looking for a family portrait think about your end goal
If you're looking for a family portrait, think about what you'd like to get at the end–are you looking for prints, an album, all the images? Most parents want to pass the photos on to relatives or print out one picture to frame and hang on the wall. So that you are all pleased with the end result, let your photographer know up front what your goal is.
Average cost of a family portrait
If you hire a portrait photographer by the hour, by the session, or by the package deal, remember that the price includes the location of the shoot, the photographer's knowledge and experience, studio costs (if applicable), and post-production costs. Also included in the price is how many outfit changes you want and how many people you have in the shoot.
When looking for a family portrait do you want an outdoor or studio session
It will cost less to do a family shoot outdoors than in a studio, but expect to pay more for a studio shoot because of the additional setup and cleanup costs.
When looking for a family portrait ask about delivery times
It can take anywhere from a few days to a few weeks for the photographer to retouch the final images—the number of retouched images included in your package. You should be able to pick the best images in person or online, and then your photographer will deliver them in a digital download, a USB/thumb drive, prints, or an album.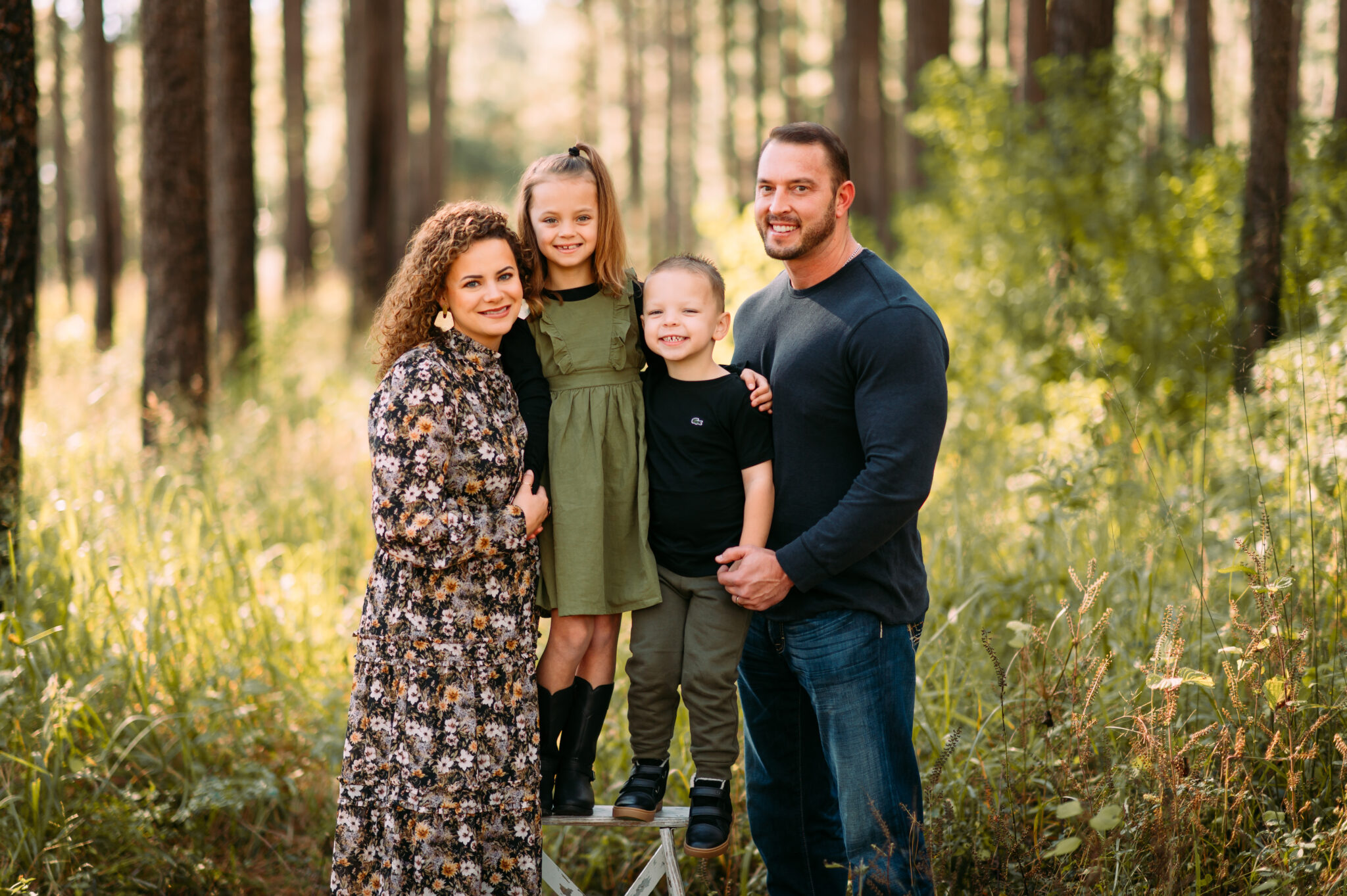 Bri Sullivan Photography offers affordable family photography sessions to the Houston, Texas area!
Looking for affordable family photographers near you?